Master Yongsheng Sheng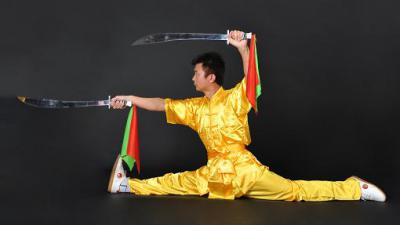 Master Yongsheng Sheng is the official representative of the School of Martial Arts in Bozhou, China, and holds the Wu-Shu Trainer's Certificate for the 4th category of the Estonian Olympic Committee. In China, the Wushu 5 duan is attributed to him. Master Yongsheng Sheng looks at each person as a whole and has to everybody an individual approach. Additionally, Master's Chinese accupuncture skills also provide the confidence that his students are in good hands.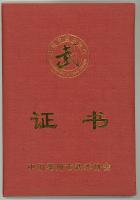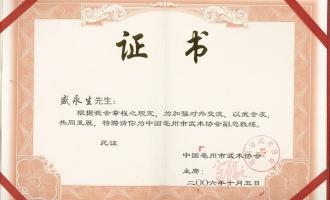 Yongsheng Sheng has been declared the second chief coach of Bozhou Wu Shu Federation on October 5, 2006.
Yongsheng Sheng is a member of the Bozhou Wu Shu Federation and has been awarded Wu Shu 5 duan, 06.10.2006.
Bengbu Xinyiliuhequan Federation, Anhui In China, sent the head coach Yongsheng Sheng to work in Estonia, 08.12.2008.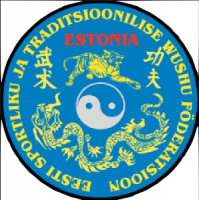 Member of the Estonian Sport and Traditional WUSHU Federation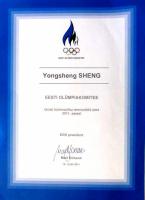 Thanks Letter from EOK to Master Yongsheng Sheng for an effective trainer activity in 2011 year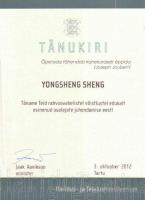 Letter of thanks from the Ministry of Education and Research to Master Yongsheng Sheng for mentoring the participants at the international competitions in the 2011/2012 academic year